Sharing yoga & meditation
from the water
We're Alex and Lars, we live aboard our floating home Navika and share the science of yoga and meditation as we slow sail around the world. We fell in love with these practices and our mission is to create an online space to share what we've learned (and continue to learn!) and to enjoy the journey with other people like you.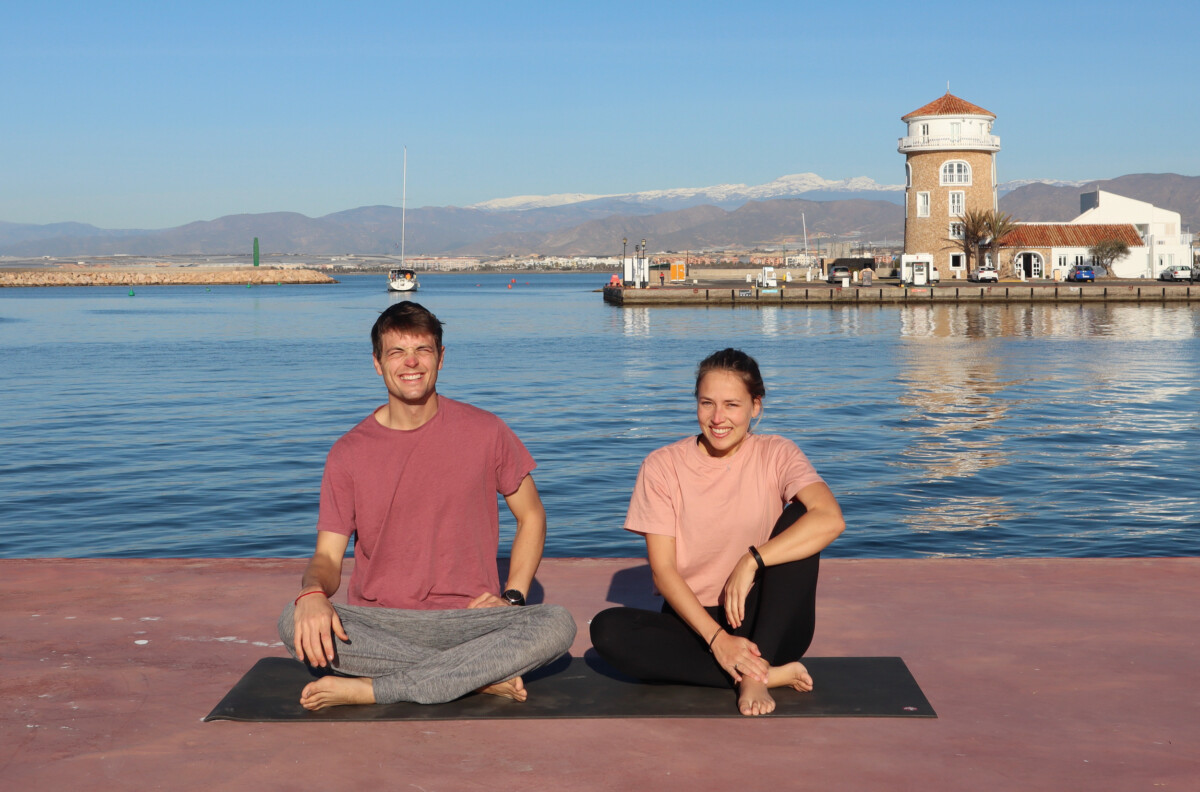 We live aboard our sailboat Navika full-time, teaching and working from the water as we travel slowly. We quit land life and our corporate jobs a few years back to focus on our practice and move to a simple yet joyful lifestyle. We guide yoga & meditation classes as we sail from place to place, exploring by land and sea and documenting the highs and lows of our life on the water.
Sign up for access to our live classes and to hear about upcoming courses and retreats.