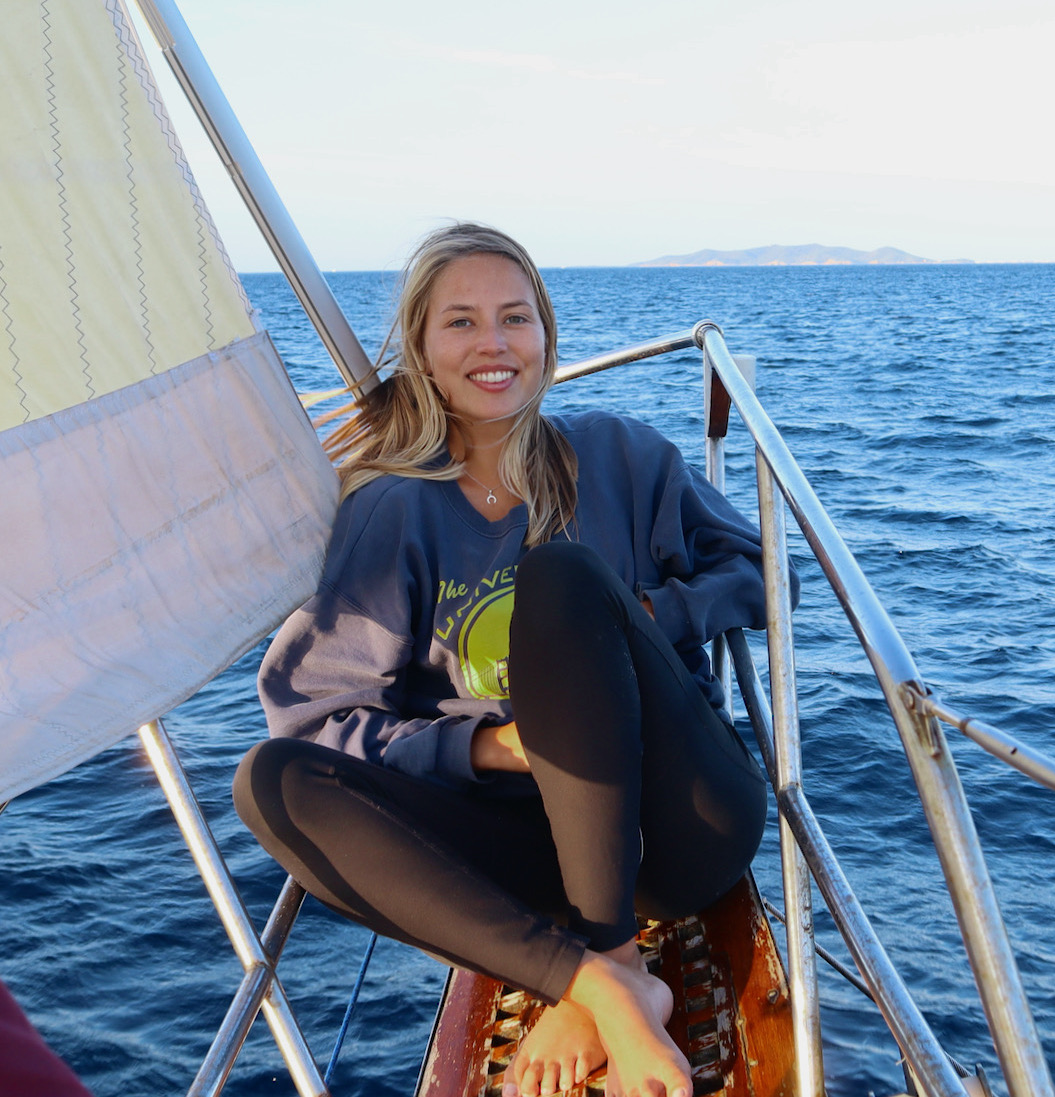 Alex is a sailor, yoga teacher and singer.
She is English & French and loves exploring new cultures.
She has always had a love for the outdoors and first started sailing aged 13. When she met Lars, it quickly became a dream for both of them to live on a sailboat, and slowly travel the world. She's developed a new passion of capturing life on the water and sharing the journey through video.
She first discovered yoga when working in a corporate job in London. She knew there was something to it and decided to leave city life to complete her 200 hour Yoga Teacher Training in India, in 2018. She is trained in Hatha and Ashtanga and her teaching style is Vinyasa inspired, guiding strong yet soft flows that leave space to explore the body. Treating every class as a moving meditation, she highlights the importance of moving with the breath and with intention.
She is a singer and music lover. Since living onboard has been able to dedicate more time to songwriting and creativity in general. You can find some of her music on Spotify.
She believes in enjoying life's simple pleasures, the importance of living with purpose and that pursuing your passions will lead to ultimate happiness.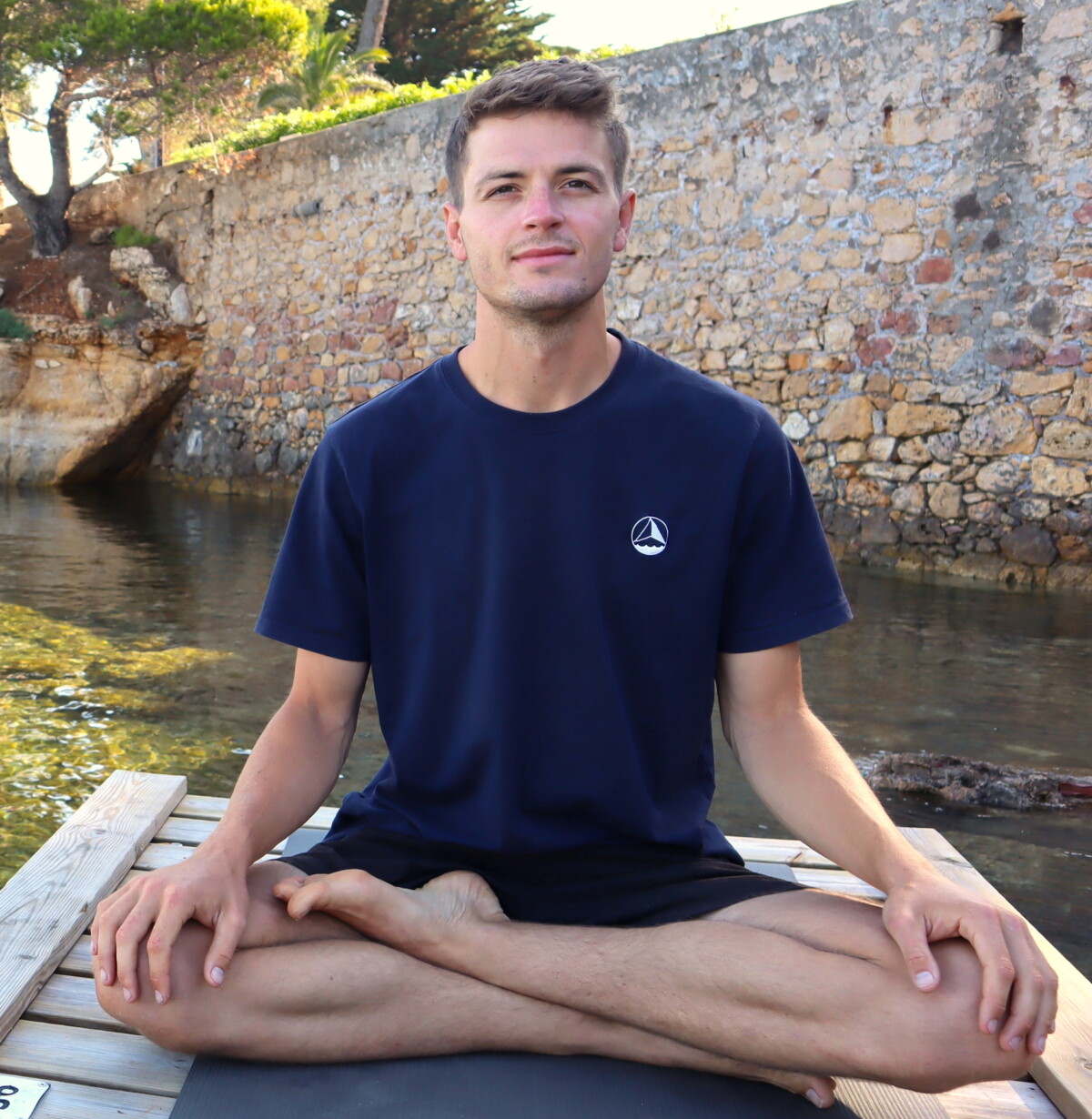 Lars is a sailor, neuroscientist, and meditation & yoga teacher.
Although officially of Swedish nationality, Lars is a real mix of cultures and doesn't feel like he's from anywhere in particular, having moved around a lot growing up.
He grew up sailing, and his love for the water is what pulled him to buy his first boat (a Westsail 32) in 2015, in California. He's been drawn to living full-time on water since he was a teen, and has made it his goal to engineer a lifestyle that allows him to work on what he loves whilst living on a sailboat. He completed his Yachtmaster Offshore in 2015 and is an avid free-diver.
He studied Physics & Philosophy and has always been interested in the bigger picture of who we are and what are we doing here. After a stint at corporate life in consulting, this drive led him to discover meditation and neuroscience. Having been a sceptic to meditation at first, he was surprised to experience the benefits of a practice and was keen to understand what this meant from a scientific perspective. He went on to retrain as a computational neuroscientist with a focus on meditative practices, and now works as a doctoral researcher at the French National Health and Medical Research Institute (INSERM), developing numerical models of attention, metacognition and self-regulation.
He completed his mediation teacher training with Tara Brach & Jack Kornfield and has been teaching meditation for 4 years. As well as teaching through The Floating Studio, he teaches private 1-1 classes and delivers courses to businesses (find out more here). His teaching style is very inclusive and always rooted in the science. He likes to break things down, and presents things in a digestible and light-hearted manner. His aim is to make meditation accessible to all, and help make these practices more widespread. He's uniquely placed to do so, being at the cutting edge of the science of meditation.
He also completed his 200 hour Yoga Teacher Training in 2018 and teaches yoga, with a specific interest in Yin practices where he blends his meditation teaching with movement.
OUR JOURNEY FROM CORPORATE LIFE TO YOGA TEACHING SAILORS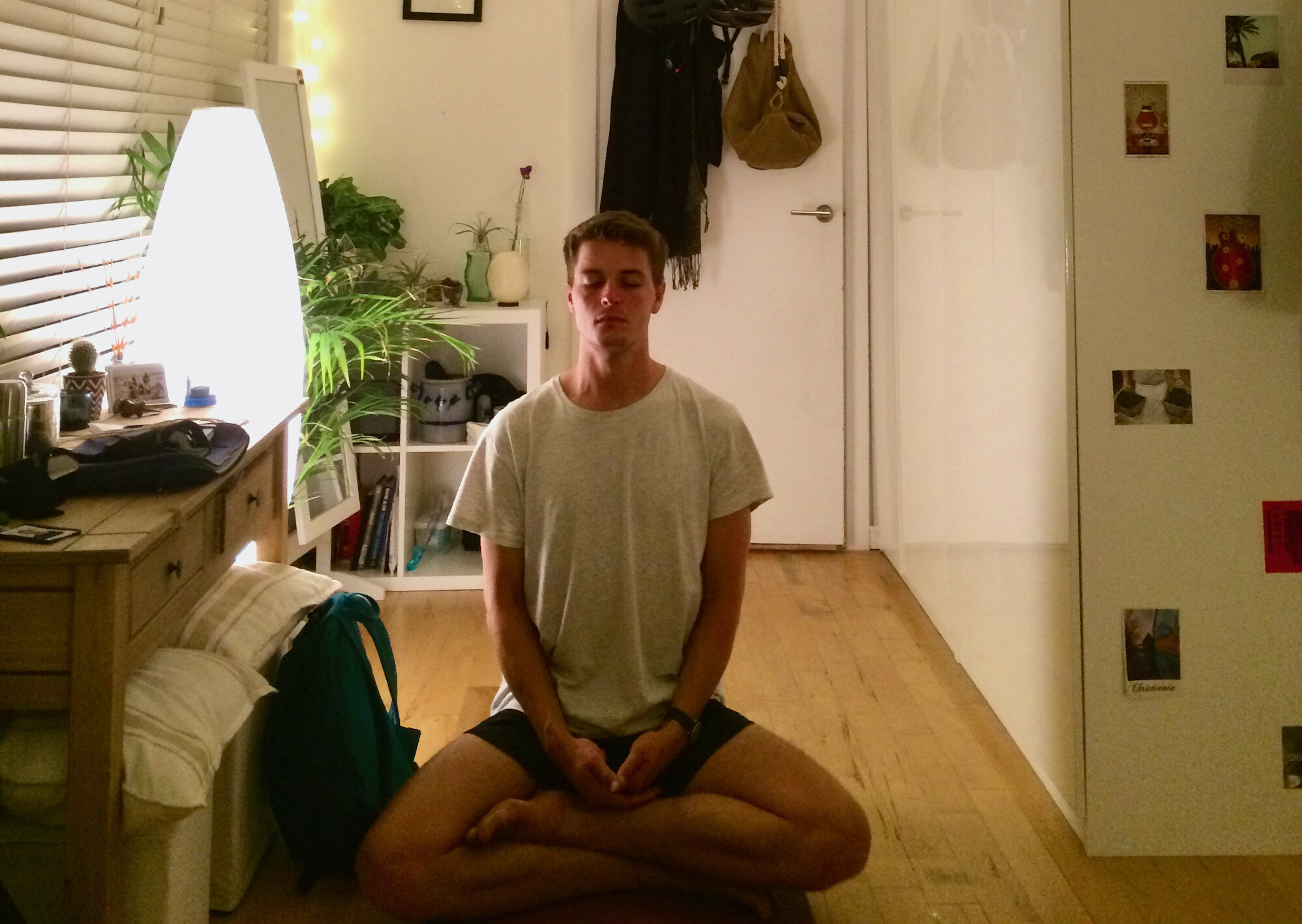 2016 – Learning and practicing during city life
We discovered yoga and meditation about 5 years ago. Almost immediately we had the intuition that there was something powerful there. We didn't have the words for it then, all we knew was that our lives just seemed better when we practiced. 
So we started squeezing in practice whenever we could into our hectic corporate lifestyles in London. The more we practiced, the more convinced we became of yoga's transformative potential and quickly things began to shift.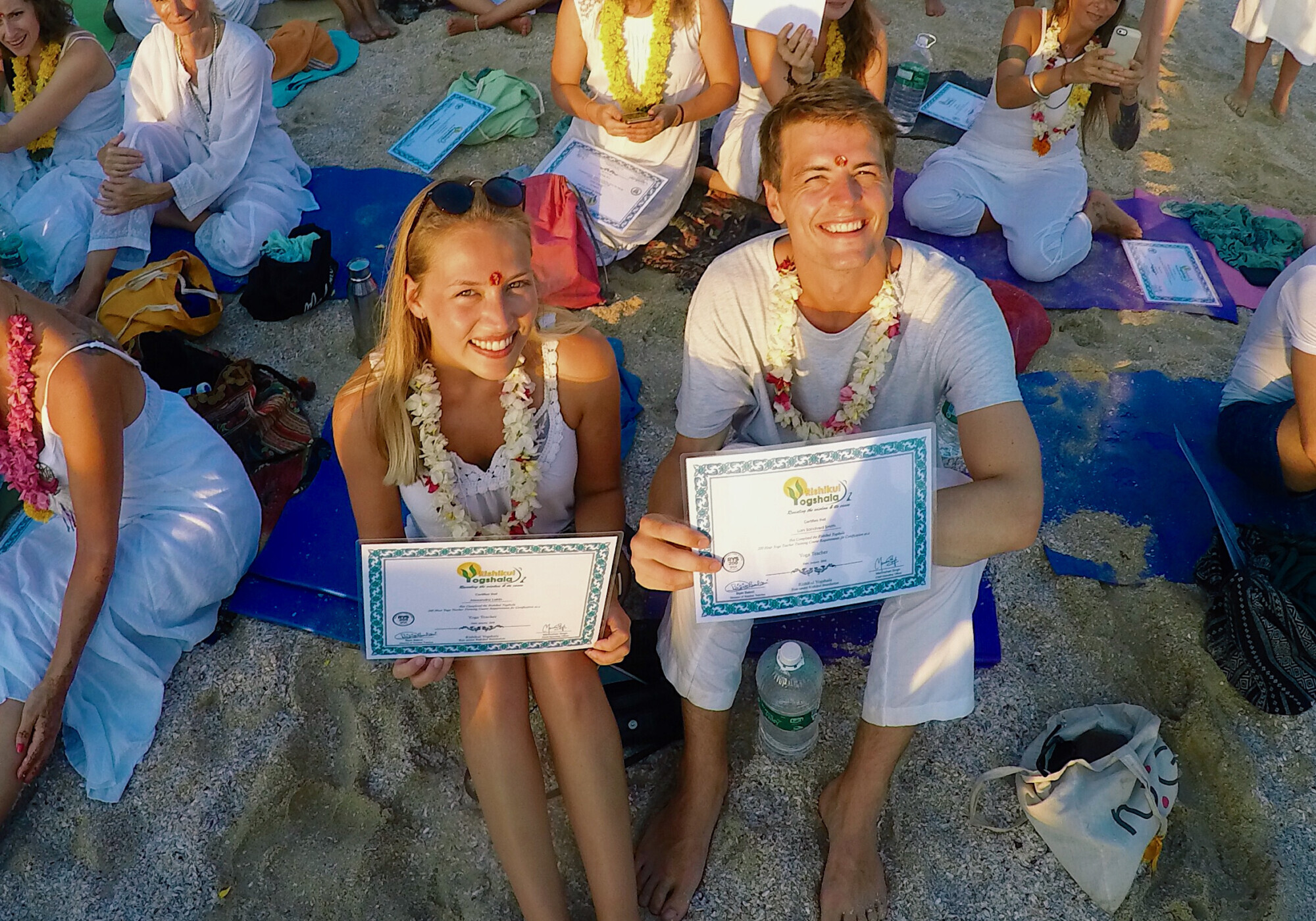 2017-19 – Leaving the city and going all in 
We soon left London, and committed ourselves full time to learning more. Hoping/trusting that if we pursued something with real value, a livelihood would emerge. In 2017 we completed our 200hr Yoga Teacher Training in India. 
Keen to understand and teach meditation from a scientific perspective, Lars then obtained a Master's in Neuroscience and completed his 2 year meditation teacher certification.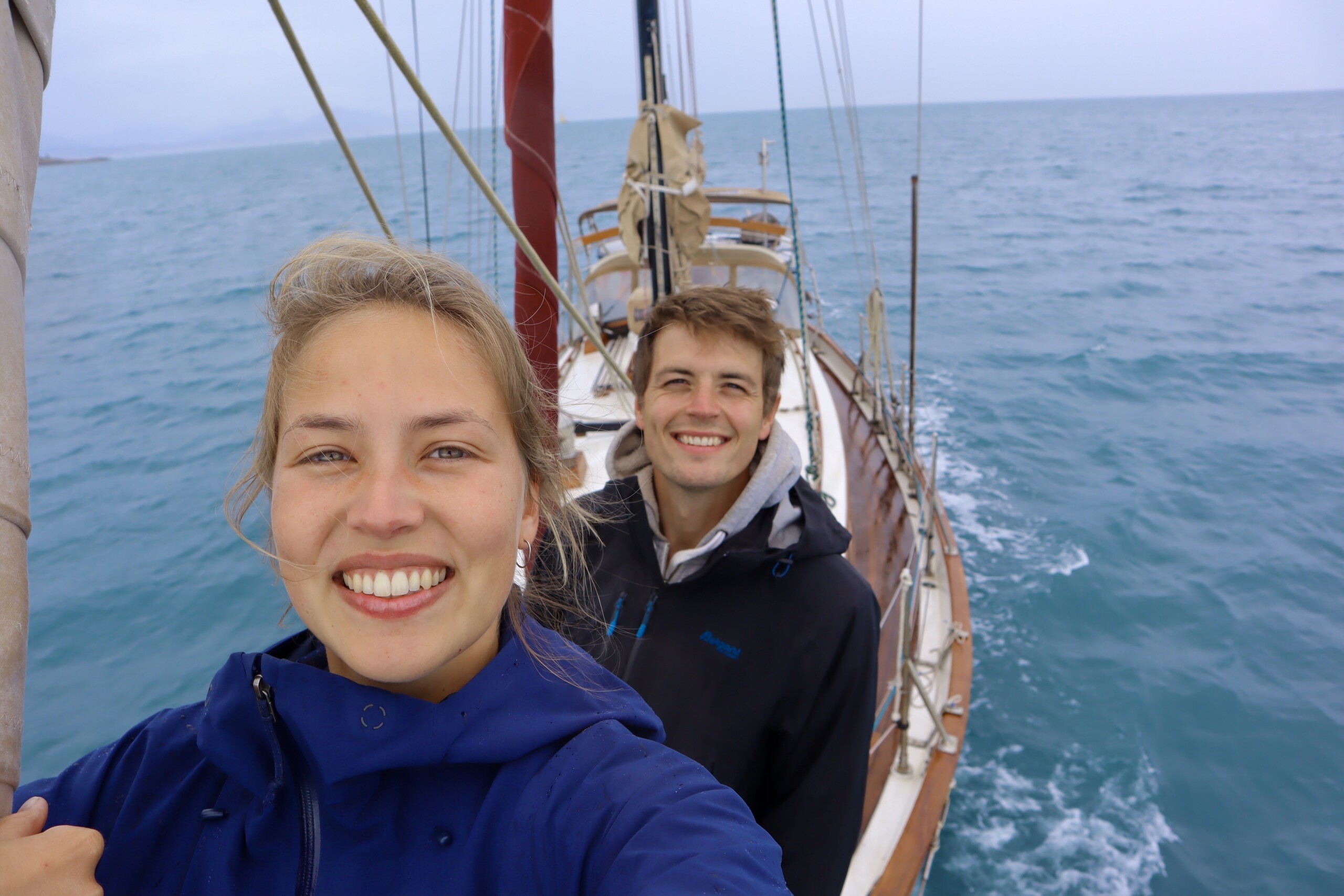 2019-2020 – Moving onto the water
At this point we also needed a new place to live. We had always dreamed of the freedom and unique challenges that living and travelling by sailboat offers. So we thought, without any other commitments – if not now, when? 
Still not sure how it would all play out, we spent all our savings on our floating home, a 1981 Tayana 37 we named NAVIKA (which means sailor in Sanskrit). After about a year of working on the boat, tying up loose ends and furthering our learning & teaching practices, The Floating Studio was born. (Check out our videos of our travels with NAVIKA).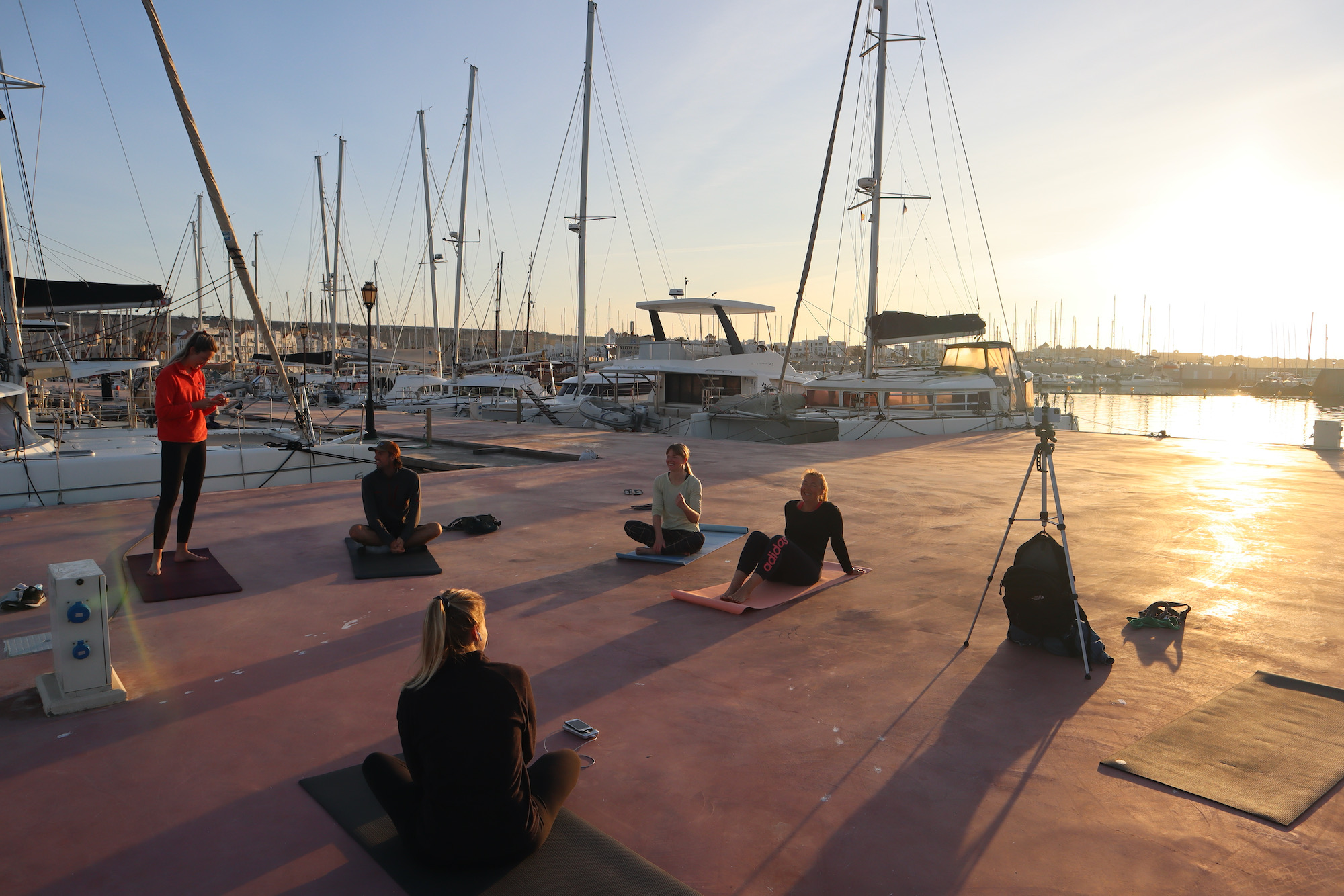 2021-Today – Building a practice community
Now we continue to deepen our practice as we travel by sea, sharing what we're learning as we go. Our goal is to create an online space to practice and learn with other people. A virtual community broadcast from the water. If that sounds fun and valuable to you – we would love to meet you on the mat!